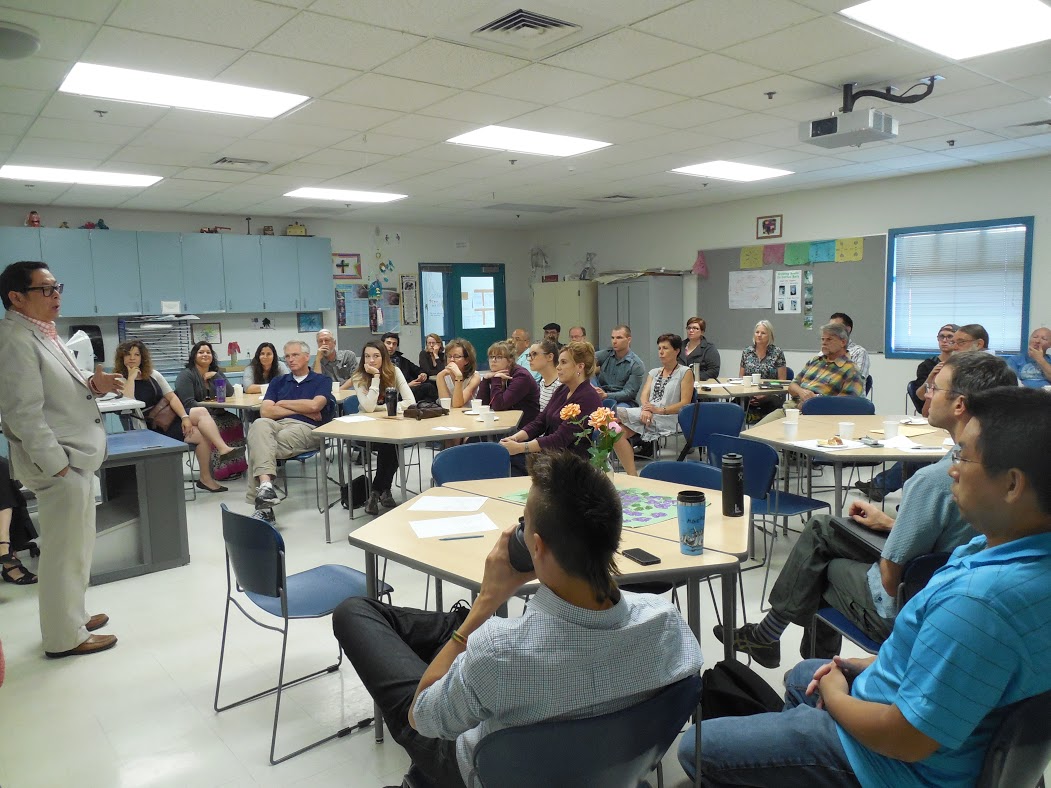 The SRJC Teaching Fellowship is a merit-based award designed for students who wish to explore teaching and scholarly careers (Pre-K through higher education) in a hands-on mentorship program with an SRJC Faculty Mentor. Students will be provided an appropriate experience in a course, laboratory, library, or other educational setting (such as the Robert F. Agrella Art Gallery, the SRJC Museum, etc.).
One of the most rewarding aspects of this program is the educational and practical experience Teaching Fellows receive by interacting with a contract faculty member at SRJC. These interactions add to the depth and breadth of the Teaching Fellows' learning experience, providing enhanced exposure to a profession in education.
During the term of the fellowship, each SRJC Teaching Fellow will be exposed to best practices in teaching methodology in a community college classroom/laboratory/library or other appropriate educational setting; learn to work with diverse populations; and learn about educating students in our changing world. Mentoring encourages faculty to be reflective about their own philosophy about teaching and student learning, as well as share their insights about a career in teaching.
Award Amount & NUMBER OF AWARDS:
The amount of the scholarship increases slightly each year. Fellows accepted into the 2020-21 cohort were awarded $4050, paid in installments over the academic year. The Teaching Fellows Program accommodates up to 15 Fellows each year. 
Priority:
Complete applications must be submitted.
For Students:
Students selected to participate in the SRJC Teaching Fellow Program must identify an SRJC faculty member who has agreed to be their Mentor in this program.  In close collaboration with your Faculty Mentor, you will gain insight into and experience in teaching a specific discipline.  Teaching Fellows will spend six to eight hours a week on the activities coordinated with your Mentor and attend monthly cohort meetings on the first Friday of each month.  These interactions will add to the depth and breadth of the Teaching Fellows' learning experience.  Please see the link to the application for the eligibility criteria and other details.
For Faculty Members:
Thank you for your willingness to initiate your Teaching Fellow into the world of the teaching profession!  A Faculty Mentor serves as role model and gives guidance to their Teaching Fellow as they explore the possibilities of a career in teaching.  The format of the Teaching Fellow-Mentor collaboration is open and should include meeting with your mentee regularly, communicating your expectations and responsibilities, delegating specific tasks involving pedagogy, preparing the Teaching Fellow for classroom observations and interactions by sharing course materials, sharing your experience with managing a classroom, setting up labs, evaluating student work, developing a lesson plan, and discussing other relevant topics relating to teaching.